Discovering France with the Summer School Program
ESDES
3 min.
24 February 2022
Do you have plans for this Summer yet? Are you looking for a fun vacation break or an adventure to always remember? Look no further! We are excited to announce the opening of our new Summer School program at ESDES!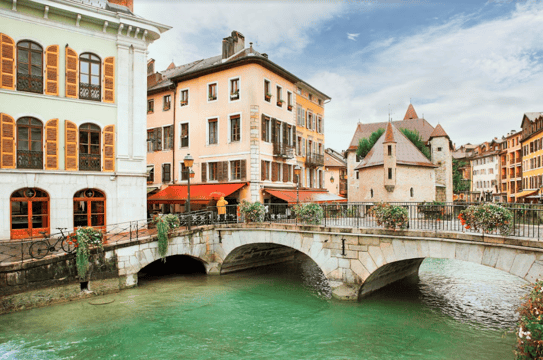 The city of Annecy
For three weeks in July you can travel to France and have the trip of a lifetime! As one of the most beautiful and historical cities in France, Lyon is a top destination for students and will amaze you with its ancient Roman ruins, delicious food delicacies, and lively city atmosphere. You will get to spend 2 weeks in Lyon, and then for the 3rd week of the program you will travel to Annecy, France.
Annecy is a vacation city that many French individuals migrate to for its European charm and gorgeous mountain-lake views. You can look forward to swims in the crystal clear lake, mountain hikes, chateau visits, and much more!
The program is aimed at giving students an intense cultural experience, where ESDES can propose activities and events even after the courses have concluded each day. You will also have the opportunity to travel Europe and see more of France during an extended stay if you want! ESDES campuses are in prime locations to travel to other top cities in Europe, such as Geneva - Switzerland, Munich - Germany, Milan - Italy, and more… Train travel in Europe is relatively inexpensive compared to other places, and even flights are easily accessible at reasonable prices. (Check out sites like RyanAir and Interrail.)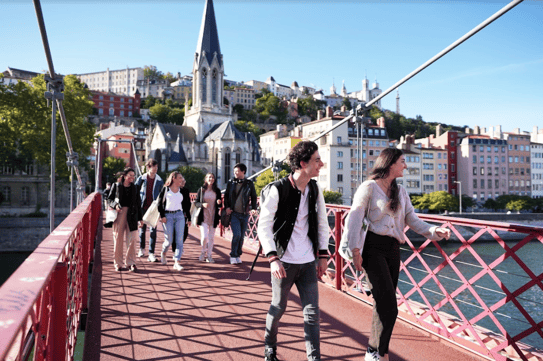 The city of Lyon
The program also offers great hands-on business learning! Are you interested in business or management? Are you tired of sitting in a classroom and learning theory and finance? This is the perfect opportunity to meet international companies and work directly with them on real-time projects. Hone your professional experience and confidence in management settings through these company contacts in France.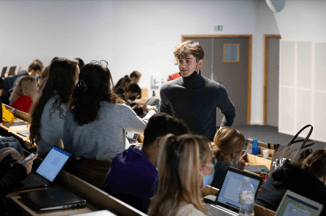 To apply, you can send your application form, CV and copy of passport to candidature@esdes.fr.
Be sure to act quickly, because applications are open until May, 2022!
If you have any questions, you can always send us an email to concours@esdes.fr and we will be happy to help as soon as possible!
Read more about the study opportunities here: Summer School - ESDES Lyon Business School